20 Sep

Introducing Yoga in a Jar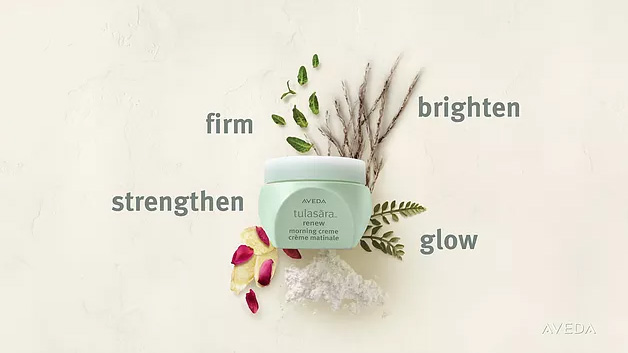 Tulasara Renew Morning Crème offers the healthy glow of yoga-captured in a crème.
Inspired by Ayurveda and the practice of yoga, Tulasara Renew Morning Crème instantly brightens skin every morning, as it visible firms, lifts and minimizes the appearance of lines and wrinkles with a powerful blend of Ayurvedic ingredients.
-helps firm the look of skin with bio-fermented peptide and sigesbeckia
-brightens with licorice root and molasses extracts
-strengthens skin's defenses with oleosomes plus anti-oxidants derived from rice bran, vitamin E and ginger extract
-creates instant glow with mineral-derived. light-reflecting ingredients
-97% naturally derived
Proven Results:
This powerful anti-aging day crème is suitable for all skin types.
~74% of panelists demonstrated significant improvement in the reduced appearance of lines and wrinkles
-100% of panelists demonstrated significant improvement in radiance
-139% improvement in moisturization