03 Oct

New Damage Remedy Split End Repair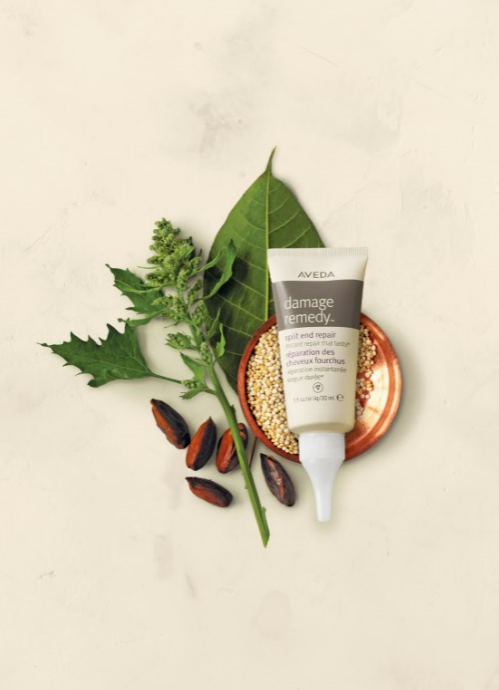 Damage happens. The Damage Remedy family is made to combat all types of damage.  The newest member of that family is the Damage Remedy Split End Repair. Just one application of this powerful treatment helps put an end to split ends and gives strands the good ending they deserve.
Split End Repair
instantly repairs split ends
repairs last through your next wash
helps prevent future split ends from forming
fills in damaged cuticles with quinoa
Nangai oil attracts separated ends together, smoothing and sealing hair strands
Nuts for Nangai
The oil from the nangai nut works to repair split ends by enveloping the strand and pulling the separated ends back together like a magnet. It's care in a nutshell- and the care extends even further. The purchase of nangai oil reflects Aveda's mission to care for the Earth by providing income to the Melip and Mbonvor villagers on Malekula island, the second-largest island in the nation of Vanatu, who gather the nangai nuts.