25 Mar

New to the Stress-Fix Family…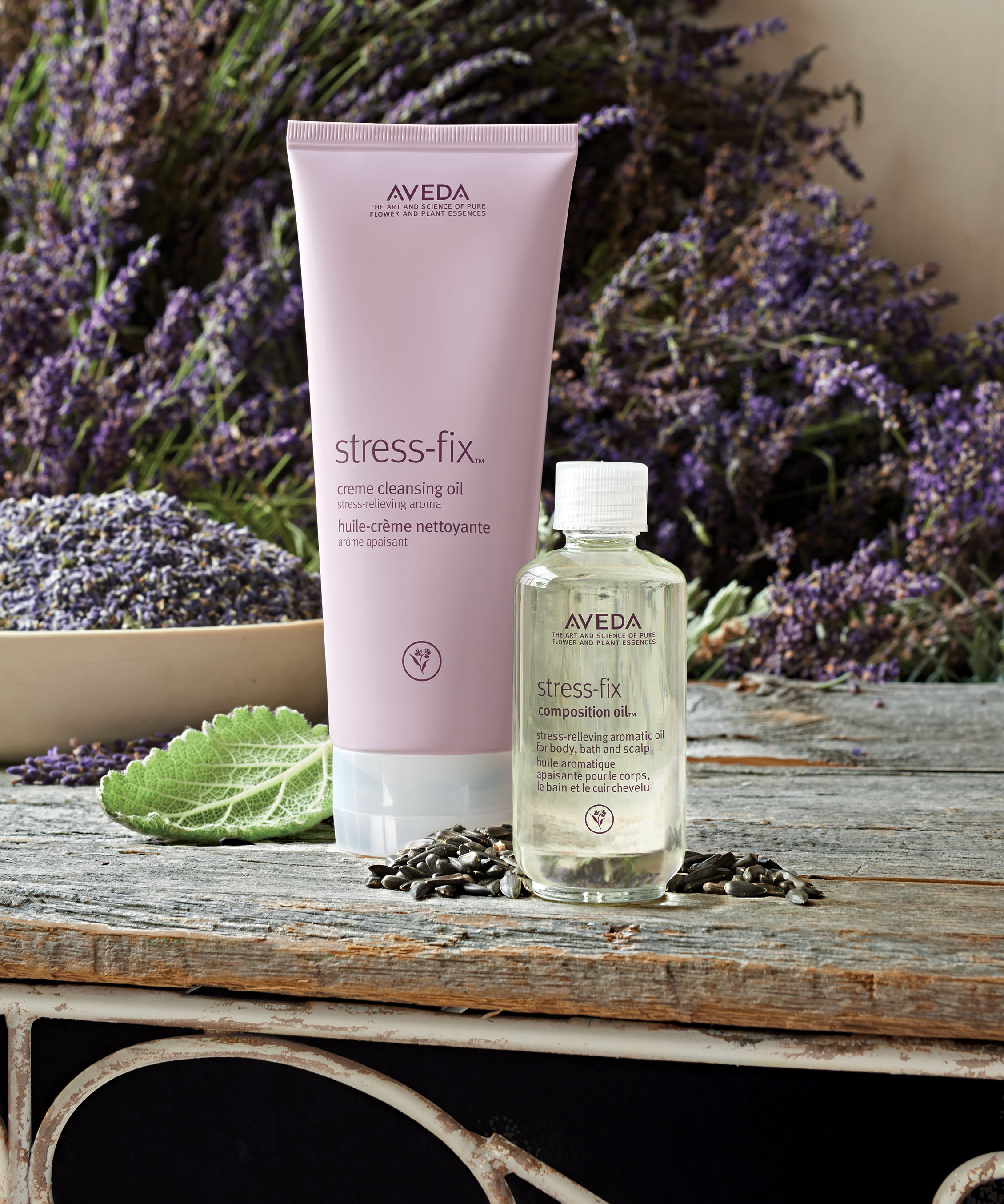 Aveda welcomes two new products to the popular Stress-Fix family…Stress-Fix Creme Cleansing Oil and Stress-Fix Composition Oil.
Stress is a global wellness issue that continues to be a top concern for guests.  With stress levels on the rise, Aveda offers extraordinary solutions to everyday stress with our bestselling Stress-Fix body care.
Every Stress-Fix product features an aroma blend of certified organic French lavendar, lavandin and clary sage essential oils proven to relieve feelings of stress.
Stress-Fix Creme Cleansing Oil is a daily, rich cleanser made with certified organic babassu and sunflower oils.  It gently cleanses and nourishes dry, stressed skin.
Stress-Fix Composition Oil is a nourishing oil made with certified organic sunflower and jojoba oils for bath, body and scalp.  It is a versatile way to nourish and soften the skin.