17 Dec

Make Every Day Beautiful…Beautifying Creme Cleansing Oil and Body Moisturizer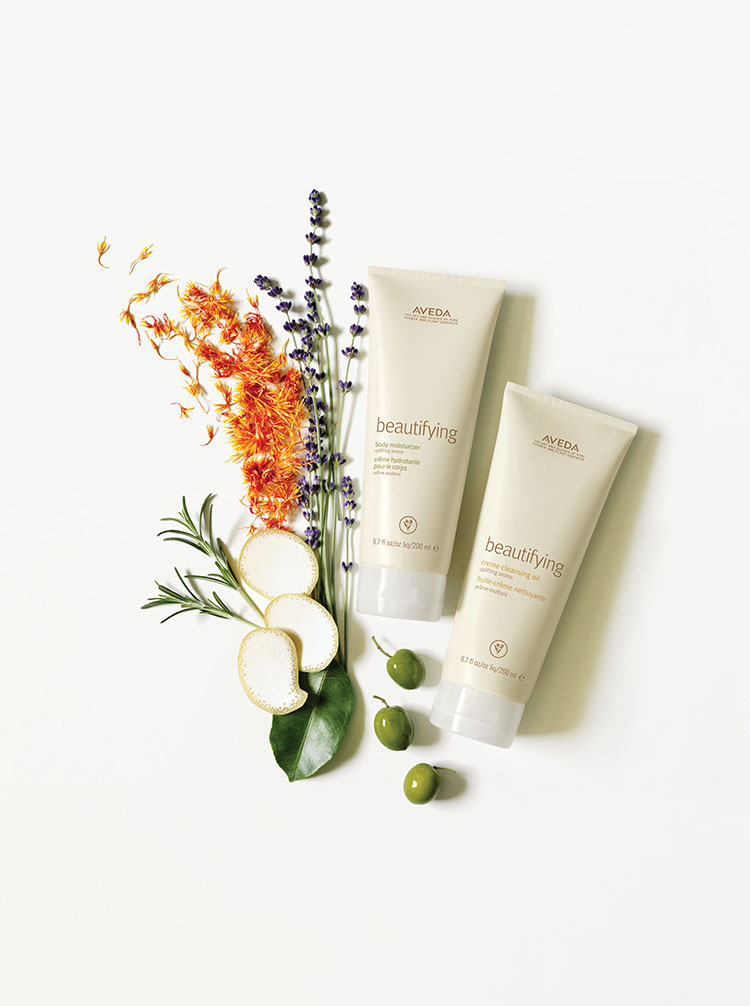 When you look and feel beautiful, your energy is naturally uplifed.  That's why Aveda's Beautifying aroma has been a go-to guest favorite for decades.  Aveda has now created a body cleanser and moisturizer duo destined to make every day remarkably beautiful.
Experience the Aroma:  Beautifying aroma blend is a blend of certified organic rosemary, lavender and bergamot essential oils.
Beautifying Creme Cleansing Oil gently cleanses and helps condition the skin.  A nourishing plant oil blend of organic safflower and olive oils helps leave skin feeling soft and smooth.  This cleanser is perfect for all skin types.
Beautifying Body Moisturizer is perfect for after bathing.  It keeps the senses lifed by layering on a rich, moisturizing body creme for extra moisture.  It softens and hydrates the skin while sealing in moisture.  This lotion will provide all-day moisture with organic shea butter and nourishing organic safflower and olive oils.