15 Dec

Introducing Aveda's Botanical Kinetics Intense Hydrating Soft and Rich Cremes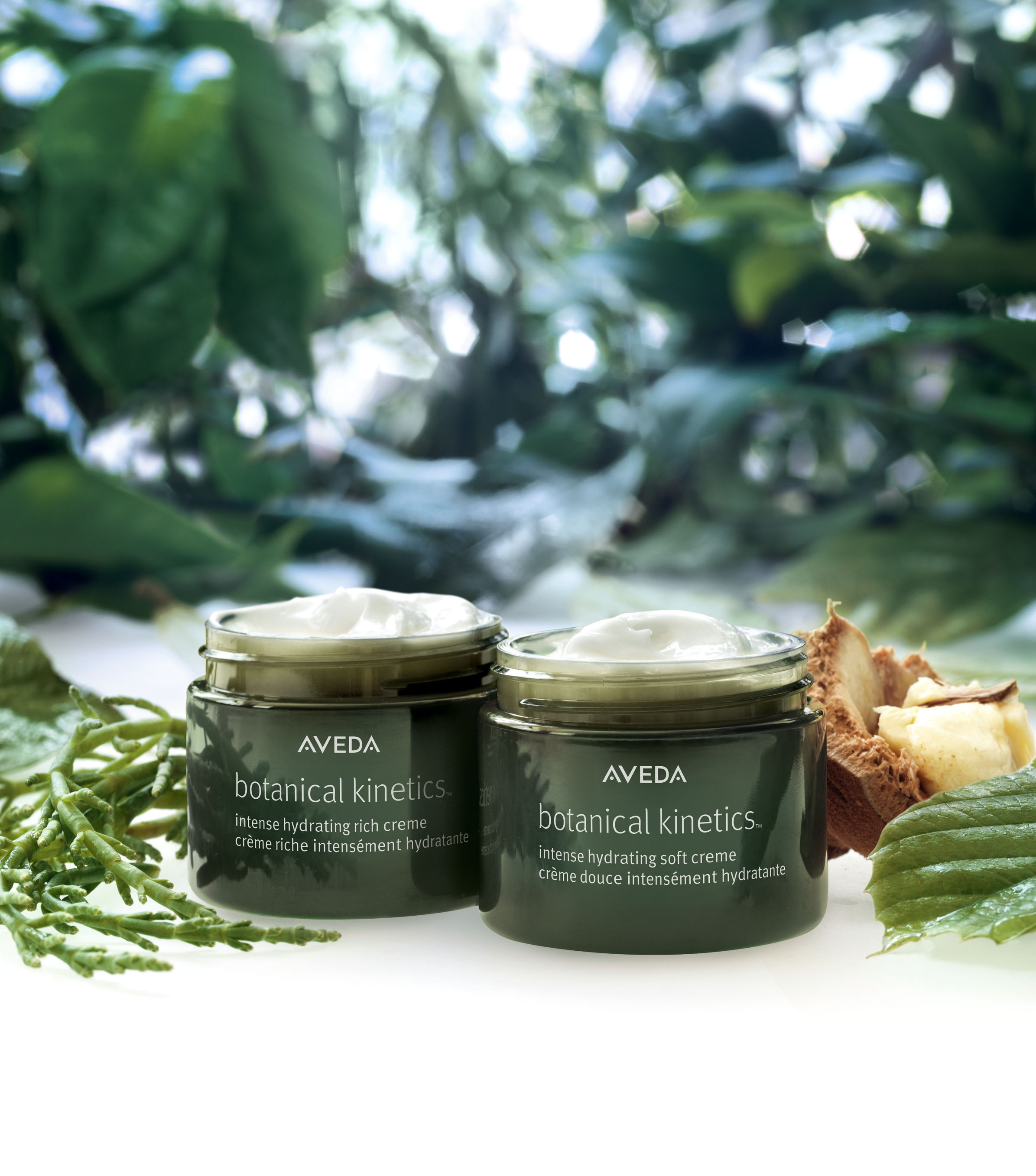 Botanical Kinetics has added two more amazing moisturizing cremes to its skin care line. These cremes provide deep, long lasting moisture that keeps your skin hydrated and supple for 24 hours. They use Salicornia herbacea, a seashore plant with unique hydrating properties to help the skin absorb moisture. The formulas also contain certified-organic cupuacu butter, sustainably-sourced from Brazil, to help the skin retain the moisture. The combination of these two ingredients helps strengthen the skin's barrier holding in the moisture for 24 hours.
Hydrating Soft Creme is for all skin types and the Rich Creme is for dry to very dry skin types. Both cremes offer the same benefits of deep-lasting moisture, however the textures of the cremes may appeal to different skin types. It all depends on whether you prefer faster absorption or more of a barrier feel left on the skin. A CV Team member will be able to help you make the best choice for your skin type.
Usage and Application: In the morning and evening, smooth onto face, neck, and decollete.
The cremes contain a light, fresh floral aroma with the Certified Organic Essential Oils of Rose, Geranium, Olibanum, Sandalwood, Neroli, and other Pure Flower and Plant Essences.